OTHER IDEAS/BOTTOM DRAWER
A collection of odds and ends. These are either ideas from my student book or ones that fell through the net, with a couple of bits of live work thrown in for good measure.
We created a kaleidoscopic visual identity for Vodafone's sales.
WWF X SNAPCHAT:
DISAPPEARING WORLD
(spec idea)
This campaign uses the fleeting nature of snapchat to highlight the irreversible damage we're doing to our planet directly to arguably the most important target audience: young people.
The medium becomes the message as we show different parts of nature 'disappear' in the seconds that count down, making the problem concrete for our audience.
click the image to scroll
Using motion-sensor technology inspired by the art exhibition 'The Rain Room', we give people the experience of owning a Barbour (ie. staying dry) when they enter and leave the shop.
Kid's shoe shopping doesn't have to be an ordeal. The largest child foot size (13) is the same size as an iPad screen.
Idea: Launch an app enabling parents to measure their kids' feet and order the shoes they want from the comfort of their home.
Better measurements, greater stock, less hassle, fewer mid-town tantrums.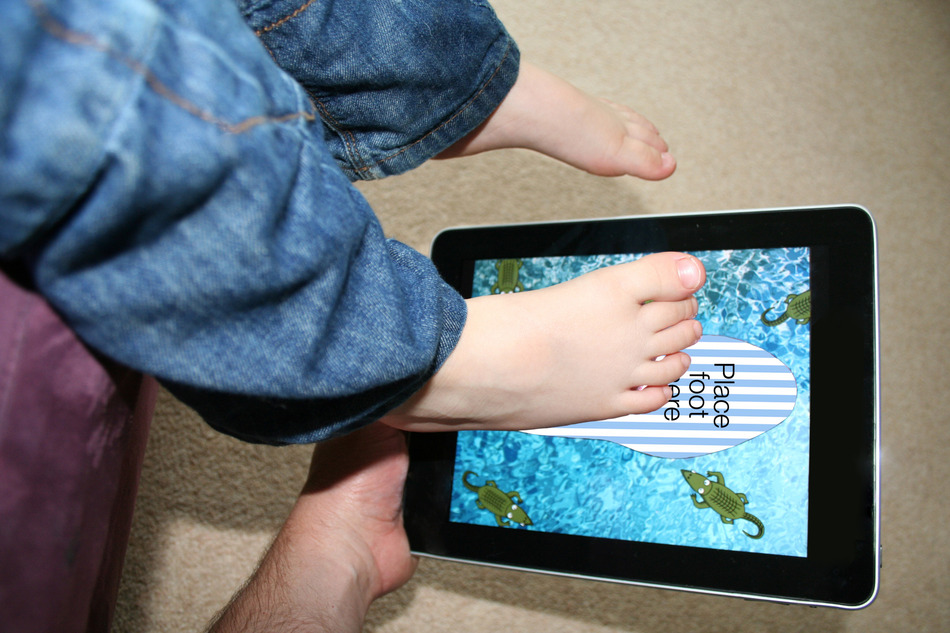 TOMB RAIDER X AMNESTY INTERNATIONAL:
fake game TRAILER
(spec idea)
Everyday, women around the world face serious issues, from casual sexism to serious sexual rights abuses.
But there's one woman immune to the real-life powers of men: Lara Croft. A gaming heroine and an icon of female strength, Lara spends her time out-smarting her enemies, surviving the harshest elements and defeating monsters. In the fantasy World of Tomb Raider, there is nothing she cannot do.
Idea: We'll release a fake video teaser to the new Tomb Raider game, but with an unexpected twist: We will apply real-world sexism onto Lara. All of the challenges she faces in the film are a result of her gender.
The trailer starts like a normal gaming teaser, with action shots of Lara Croft being Lara Croft: swinging on vines, swiping relics and avoiding traps in ancient tombs.
But then Lara experiences real world sexism. For example, she'll be forbidden to drive a car, beaten for talking back to a man and forced into marriage. These abuses will visibly down on Lara until eventually, she's a shell of her former self.
We end on a simple message: For many women, this is reality
CHIP SHOP AWARDS:
PAPER SHREDDER
WINNER (BEST USE OF A SHOP WINDOW POSTCARD)
YO SUSHI:
AIRPORT AMBIENT ADVERTISING
Pimm's have a fairly obvious business problem. Their sales spike hugely in the summer months, and then decline rapidly when winter comes.
But Pimm's, with its fruity sweetness happens to be the perfect alcoholic drink to accompany a curry. So we created a pop-up hosted by Hardeep Singh Kohli, inviting people to enjoy an Indian Summer this winter, with Pimm's.
Problem: BP's product is undeniably bad for the environment.
Solution: Make their marketing green.
Introducing: the World's first living logo. A genetically modified flower that brings the BP logo to life and does good for the planet thanks to its high carbon-capturing traits.
Every Brit knows that tea is the fountain of all life, but very few know just how true this is.
A used tea bag is essentially fertiliser, so we infused their tags with seeds enabling Lipton consumers to turn empty cuppas into boxes filled with beautiful flowers. The Brew Life campaign cuts down on CO2 and land waste while giving Lipton a feel-good point of difference.
D&AD Student Awards 'Best of Year'
KIA:
THE CAR THAT GETS YOU THE HOUSE
For hundreds of thousands of young people, getting onto the property ladder is a real struggle. But what if the right car could help?
The Kia Picanto is one of the cheapest cars to buy and own, with a range of economical benefits that could save £4000 in annual running costs compared to the average car. These savings could quickly turn into the deposit on a house.